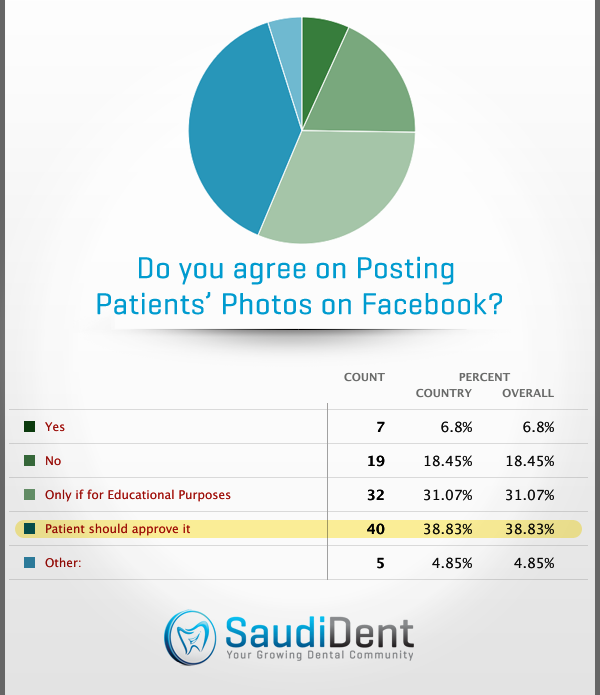 In 04-11-2011 we have published a poll about the growing habit of posting patients' photos on Facebook. As a result, we have received a total of 103 votes:
40 votes (38.83%) indicated that this practice should be approved by patients.
32 votes (31.07%) expressed their approval of this practice as long as it is for educational purposes.
19 votes (18.45%) expressed their total rejection to this practice and believe no reasons should justify it.
7 votes (6.8%) believe it is ok to publish patients' photos on Facebook!.
5 votes (4.85%) expressed some thoughts such as (Only teeth should be shown and no face, only intra-oral images can be published and some believes of knowledge sharing).
I believe that this issue is very sensitive and many dentists still publish their patients' photos to online social network such as Facebook without having a permission to do so. I guess it is time to have a policy and regulation regarding this practice which will ensure that the privacy of our patients is maintained.
Share Your Thoughts.