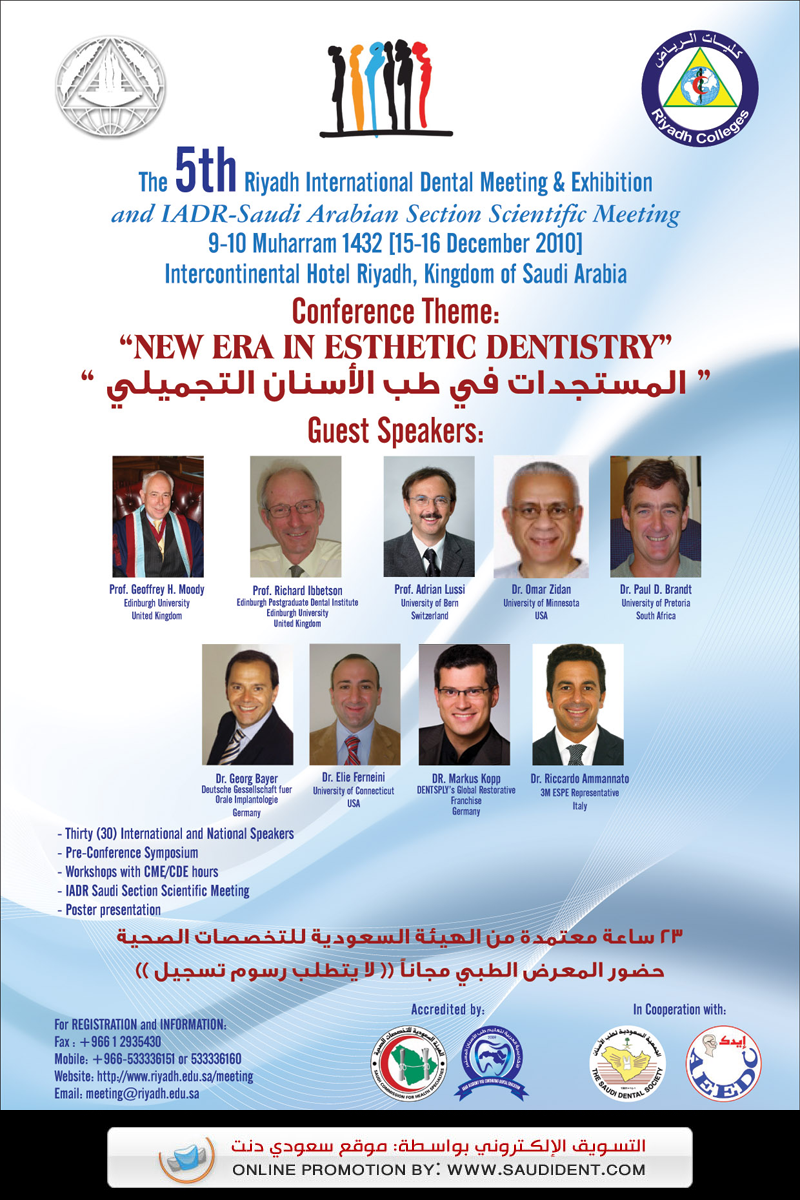 We have provided the 5th Riyadh International Dental Meeting & Exhibition with our Bulk e-Mail tool part of our e-Marketing services. The poster was sent to more than 6000 dentists. The aim was to gain maximum exposure through advertising with SaudiDent.com.
Want to try our services?
check out our e-Marketing Services Page .. We love e-Marketing!